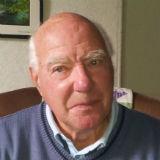 "I was diagnosed with bowel cancer in September 2011 after completing the bowel screening test for the first time, as my wife had encouraged me to do it.
After posting back the kit, I was asked to do a repeat but I didn't think it was anything sinister, as I felt well. After the second test, I was directed to the hospital where, after a colonoscopy, I was told I had bowel cancer.
I went for an operation to remove the tumour and I started chemotherapy shortly after this. This was a precaution, as the doctors believed they had removed the cancer, but in the end I had to stop the treatment after three weeks because the drugs didn't agree with me.
Although I took a while to recover from the effects of chemotherapy, my recovery from the operation was much better. I was quite fit and active before I was diagnosed and I was told that this had helped me to get back to normal quicker.
I would encourage everyone who is eligible to take part in the Scottish Bowel Screening Programme. I didn't think I had a problem and I was very lucky that I did the test and the cancer was detected early. We are fortunate to have this free service so take advantage of it and do the test."